At the end of June this year, I had to go to Toronto to speak at a conference. While there, I took advantage of the fact that T.Dot is the hometown of my publisher, Robert Rose, and endeavored to do a little publicity while in the 416.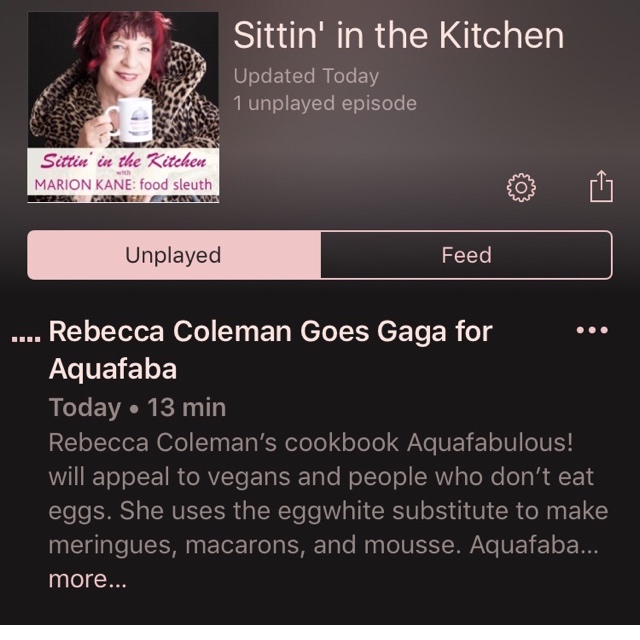 I met up with Two Market Girls and shot a YouTube video with them, and then I did an interview with Marion Kane for her Sittin in the Kitchen Podcast.
Marion had spent the weekend making a bunch of the Aquafaba recipes in my book, and was blown away by the simplicity and deliciousness of the Chocolate Mousse. She also pronounced my Coconut Bacon "the gateway drug" to veganism.
Listen to the whole thing here:
Save
Save