A few months back, I was hanging out at The House of Knives with my son. I have a bit of a problem with buying kitchen gadgets and small appliances. Problem? Is that the right word?? Let's face it, I'm kind of a hoarder.
I have cupboards and drawers full of appliances and gadgets, and for the most part, I do use them, though some maybe only once a year.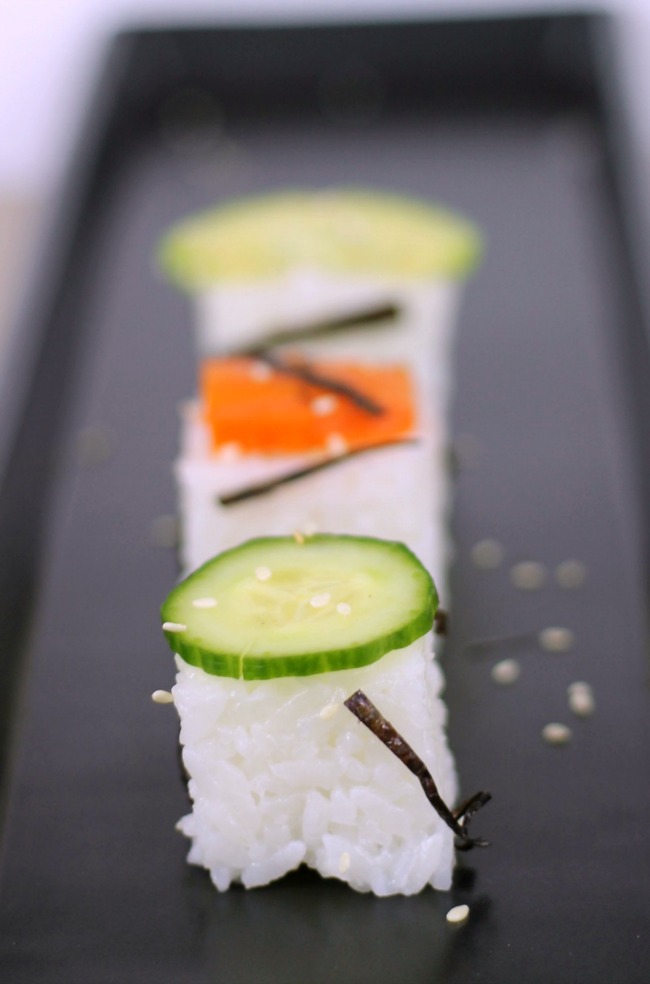 My sushi-loving child cottoned on to a gadget called the Rice Cube, and so I bought him one for Christmas. It's a cool little gadget that allows you to make perfectly-formed squares of rice.
You can then dress them up with typical sushi toppings; cucumber, nori, avocado, carrots.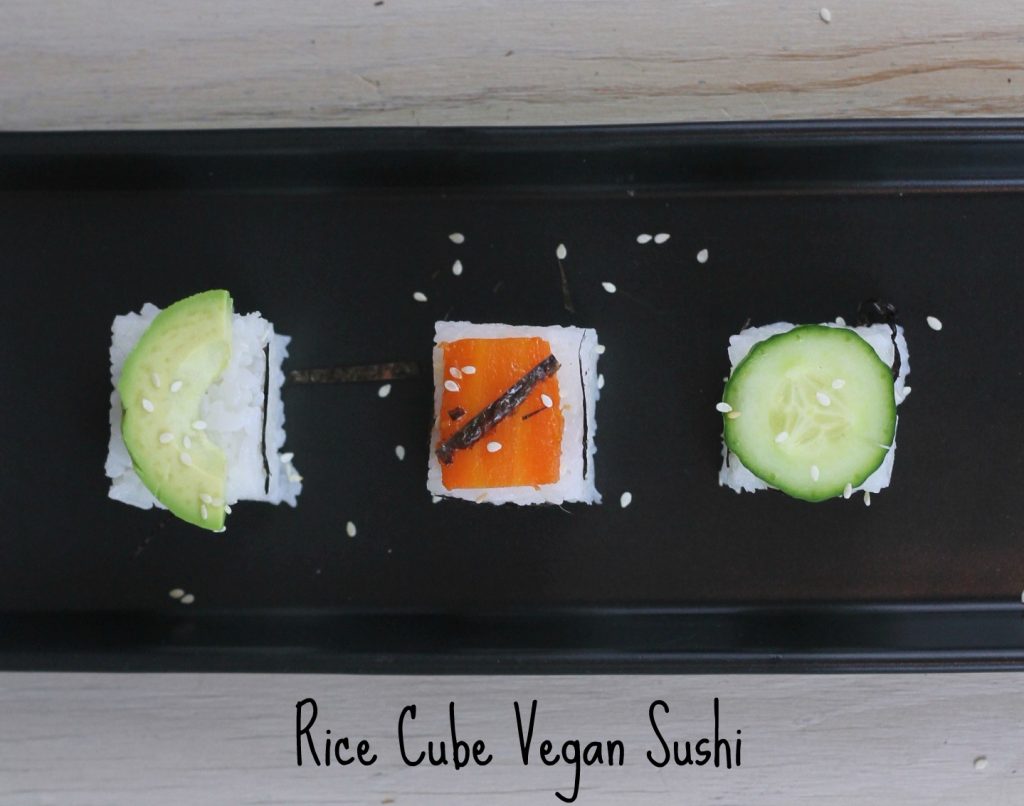 How to make Rice Cube Vegan Sushi
Cook a batch of sushi rice. I use my rice cooker, and use basically equal parts sushi rice (1 cup) to water (1 cup plus 2 tablespoons). Cook it for about 30-35 minutes.
After the rice is cooked, mix up together 1 tbsp rice vinegar, 1 tablespoon sugar, and 1 tsp salt. Put it in the microwave for about 30 seconds, then pour it on the rice and mix it all well together until the rice is all coated.
Once the rice is cool enough to handle, you can start making cubes out of it.
Watch my video that shows you how to use it.
Once you've created your rice cubes, you can top them with whatever you like. I topped mine with avocado, cucumber, and carrot lox.
Save
Save