I love how here in Vancouver, we are slowly but surely making a name for ourselves in the world of booze. It started with the Okanagan, and the wines that are grown and produced there. Then, it spread closer to home, with the proliferation of micro- and craft-beer breweries. It's such an exciting time to be living in this city! The variety of these new, locally-brewed beers, wines and ciders is inspirational.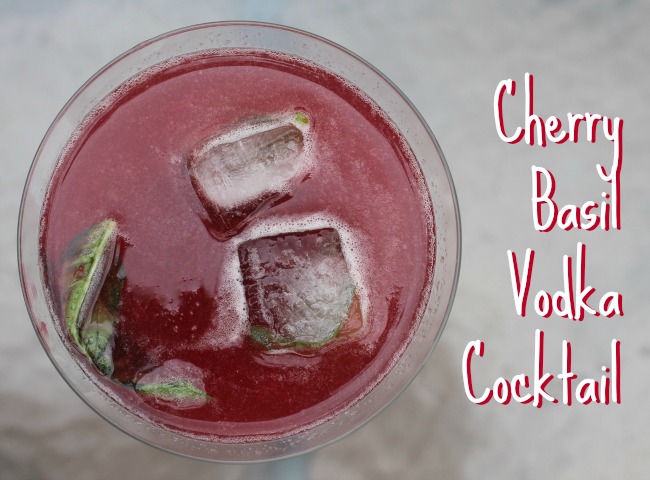 The next wave of artisanal booze is spirits. There are lots of great things happening in the city right now, with Long Table, Liberty, Odd Society, Sons of Vancouver, and others brewing up gins, vodkas, and even amarettos.
The newest guy to join this cavalcade of craft spirits is Sid. Sid's Handcrafted Vodka, to be exact. Located in Delta, this brand-spanking new distillery is putting out some pretty great product.
For me, the mark of a really good spirit is if you can sip it, neat (or maybe on the rocks), solo. No mix. Just the spirit by itself. If it tastes good, if it's smooth, that is the hallmark of a good liquor.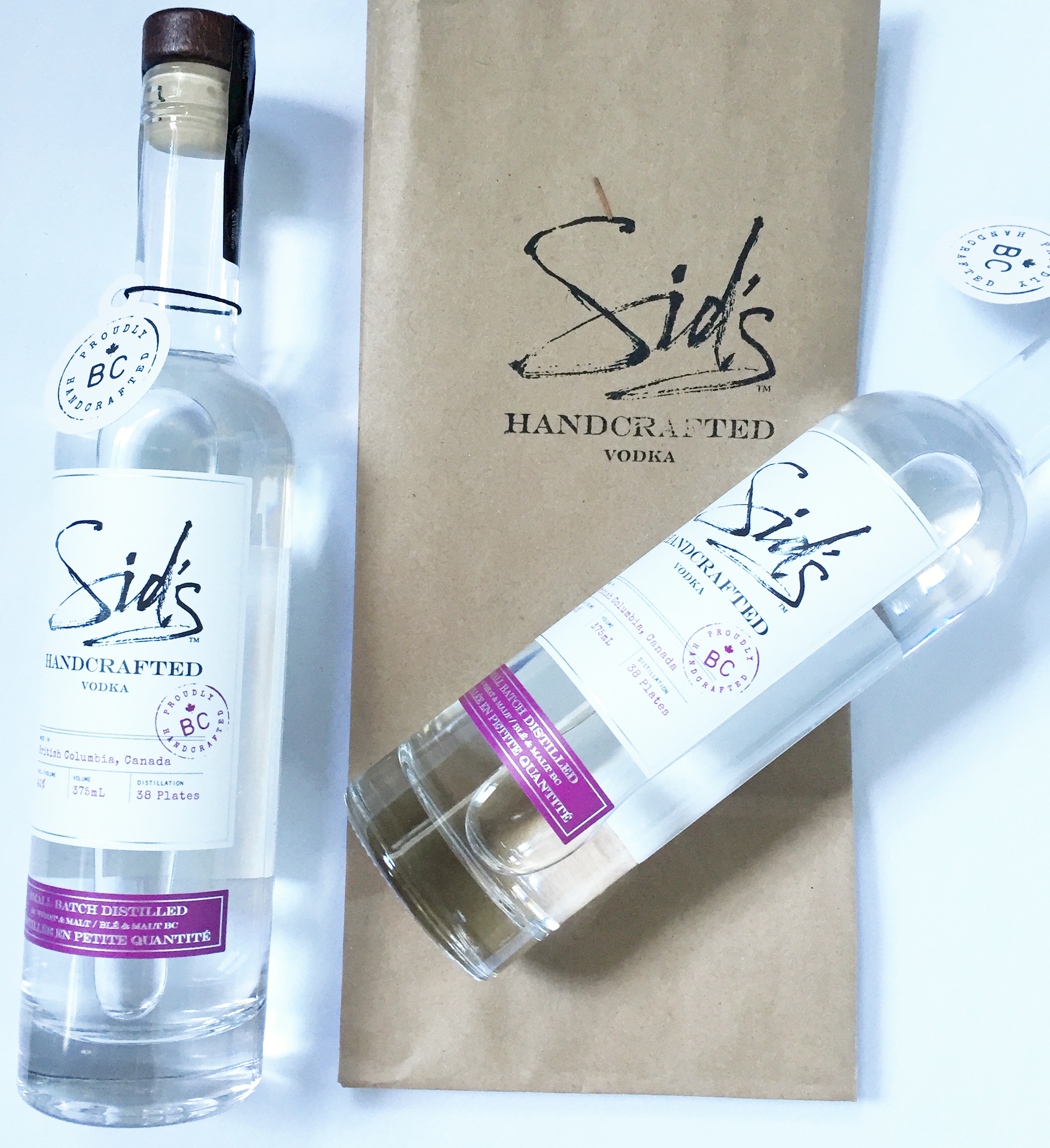 So, of course the first thing I did after I cracked open my bottle of Sid's Handcrafted Vodka was try it, neat. And it's good. Smooth and easy to sip.
The second thing I did was make a cocktail out of it.
Now, it's August, which means it's stonefruit season, and that means cherries. This recipe combines sweet with savory, which is one of my favourite things right now.
I actually juiced up some cherries in my juicer to make this, but you could just as easily buy some ready-made cherry juice.
This would make a great end-of-day cocktail, to be sipped while watching the world go by from your porch or patio. I actually served this at brunch, and it was a pretty good match. For brunch, though, I'd serve it in a champagne flute, rather than a martini glass.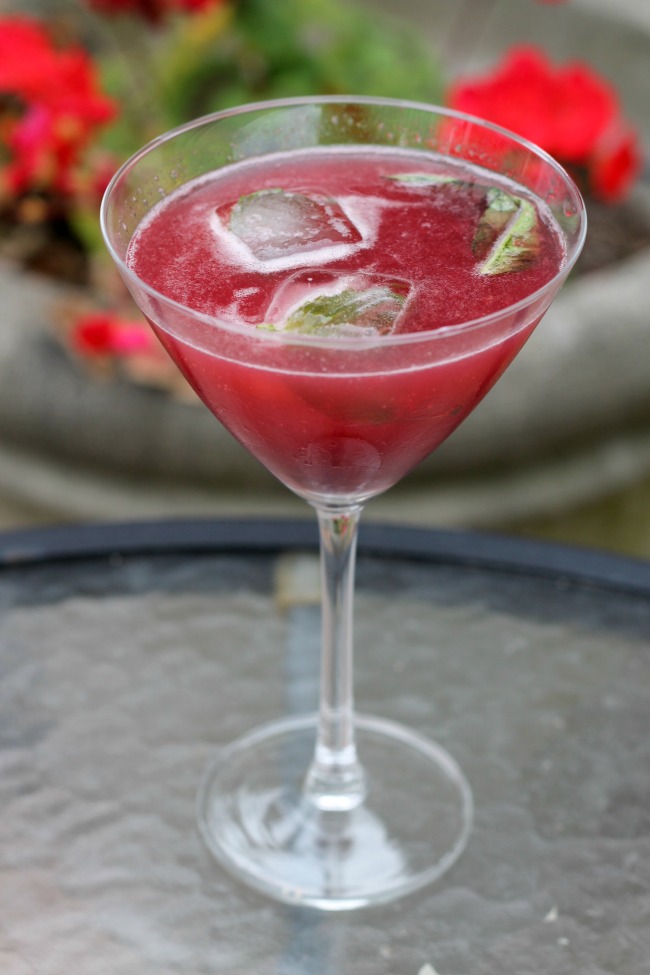 Cherry Basil Vodka Cocktail
(recipe courtesy of Big Oven)
Ingredients:
fresh basil leaves
1.5 oz cherry juice
1.5 oz chilled vodka (I used Sid's Handcrafted Vodka)
sparkling wine to top (like Prosecco)
Method:
The day before, place 6 basil leaves (one in each of 6 holes) in an ice cube tray, cover with water, and freeze, so that you have ice cubes with basil leaves frozen inside them.
Place one basil leaf in your glass, and lightly muddle it. Add two frozen basil ice cubes to the glass, then pour over the vodka and the cherry juice. Give it a bit of a stir. Top with sparkling wine and serve immediately.